 The Next-Generation Loan Management Platform
Turning operations into a competitive advantage to financial institutions of any size, by streamlining and automating end-to-end lending processes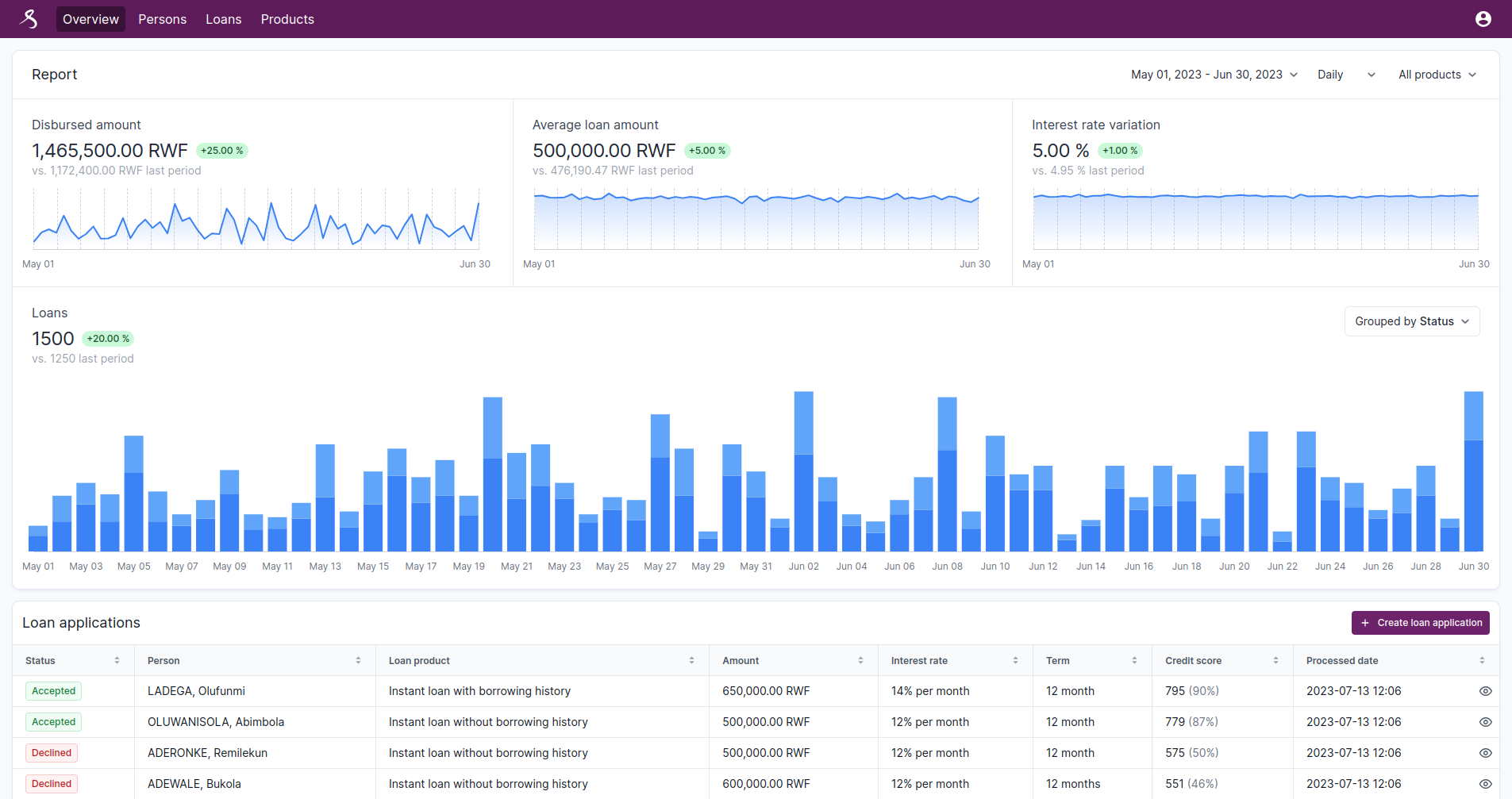 Trusted by financial institutions all over the world
Powerful loan management solution for financial institutions
Software in the financial sector does not need to lag behind innovation. That's why we built a solution from the ground up that reimagines the way financial institutions operate.
Customer Management (KYC)
Have full insight in your customer details and needs at any time.
Loan Origination
Fully automate your loan origination by using our cutting-edge system.
Scorecard Engine
By using our scorecard engine you can be sure that the right customer gets the right loan.
Document Warehousing
We make it simple to generate and store necessary documents to provide your customer a loan, which can be retrieved at any time.
Workflow Management
Use your own workflows in our system, to create a perfect interaction between your organisation and our software.
Collection and Recovery
Be in full control when it comes to data collection and recovery, minimizing your administrative burden and maximizing your customer satisfaction.
Multi Tenancy
The multi-tenancy SaaS architecture of Simbuka enables low-cost deployment, greatly decreasing the cost of supporting the install base.
Cloud Based
Whenever you want. Wherever you are. Simbuka is available on your desktop, laptop, tablet, or smartphone.
Modular
We can provide truly unique solutions for any requirements you have because our tools are highly modular.
Get full control on your loan portfolio by partnering with Simbuka
Interested in a demonstration of how our loan management system can help your business? Contact us and our sales team will do the rest!